Download Today.

Get Inspired.
Adapting to the Digital Payment Ecosystem -
5 Recommendations for Revenue Cycle Leaders
According to The Business Research Company, the global cards and payments market is expected to grow from $721.9 billion in 2019 to $999.3 billion in 2023. And with 60% of patient payments now made online, the healthcare industry will need to transition to meet the needs of patients. Read our five tips for how revenue cycle leaders can adapt to the digital payment ecosystem today.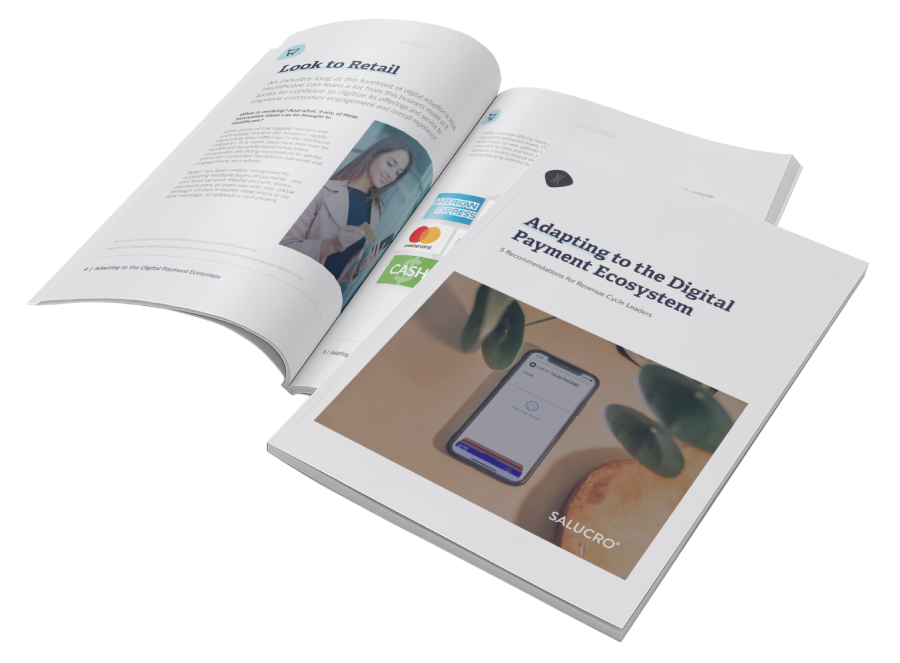 ---
28% of survey respondents report opting to leave a provider if their preferred form of payment was not accepted, supporting the idea that healthcare payments should make a digital transition. So, what can revenue cycle leaders do to adapt to the new payment ecosystem?